Meet the friendly team of dentists, your patient care coordinator, and the nurses who will look after you at your next visit to Dental on Gregory – your Sandy Bay & Hobart dentist.
Dr. Safdar Devji
Principal Dentist
Masters in Aesthetic Dentistry (Kings College, London)
Member of the Faculty of Dentistry (Royal College, UK) 
Dr Safdar Devji has been a part of the Dental on Gregory family for over 7 years. Prior to his move to Sandy Bay (Hobart), Dr Devji practised in clinics across Australia and Pakistan since graduating in 1999 top of his class with Honours. 
Dr Devji strives to provide patients with simple and logical solutions to their dental problems. He has a holistic approach to dentistry, with a focus not only on the financial, but the biological costs of treatment. Dr Devji lays stress on treatment planning for both the immediate and long term success and stability of the oral health of his patients – including contingencies to problems that may arise in the future. Dr Devji champions the importance of informed decision making, ensuring that his patients have all relevant information prior to making decisions regarding their dental treatment, through clear and transparent communication.
With a keen interest in dental academia, he keeps up to date with the dental world through his continuing education and academic endeavours; co-authoring research papers, volunteering his dental expertise when possible, and through the mentoring of young dental graduates.
Dr Devji stays active on his days off, frequently finding new and beautiful places around Tasmania for bush walks, and is a regular squash and tennis player. He is an avid traveller, and looks forward to chatting about his most recent trips with his patients at their routine dental appointments. Aside from dentistry, one of his greatest passions is in photography, often travelling around Tasmania to capture beautiful bush scenery and chasing illusive auroras.
SPECIAL INTERESTS
Advanced aesthetic cases
Full mouth rehabilitation
Oral parafunction/ Sleep Apnoea/ TMJD
LANGUAGES SPOKEN
English
Hindi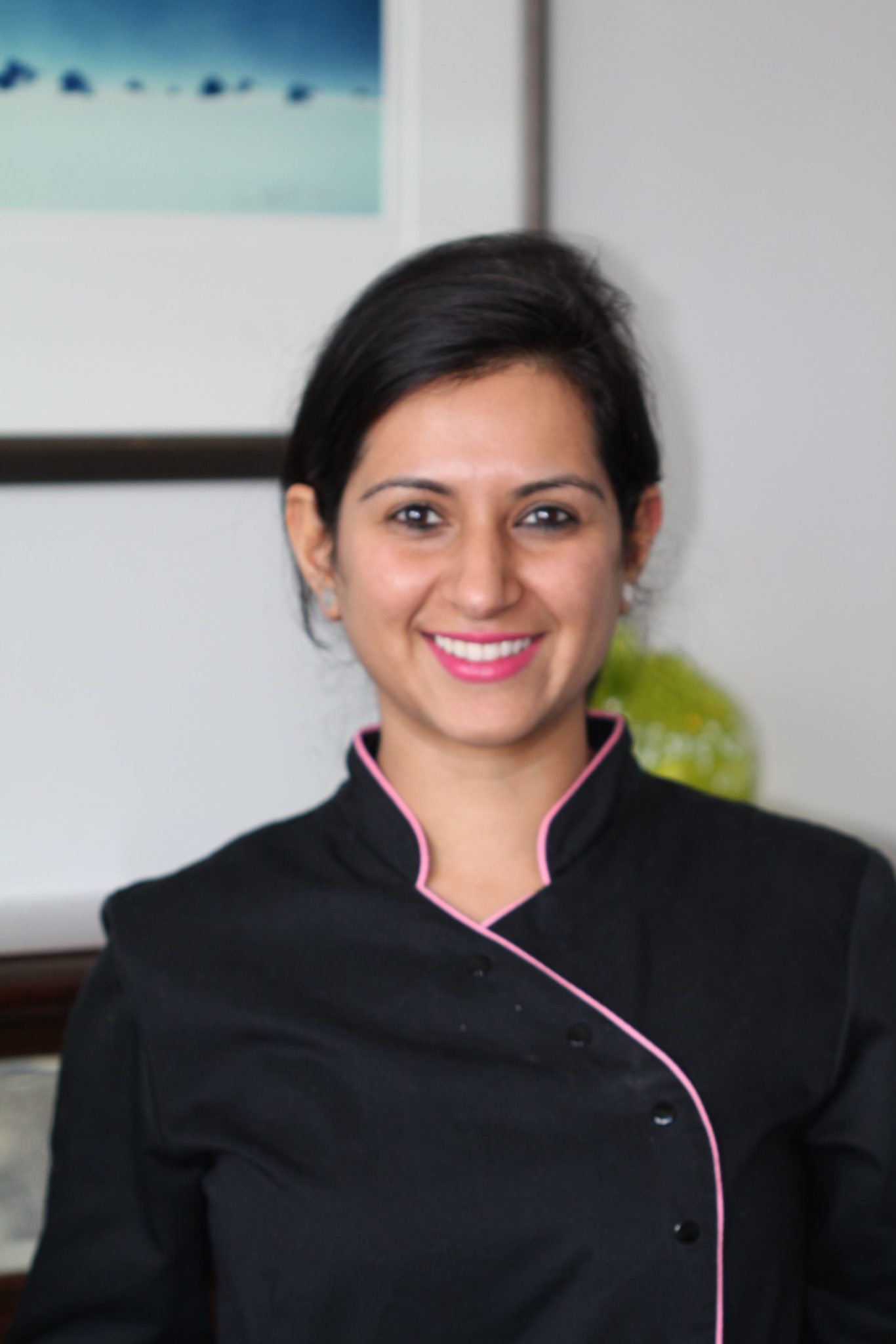 Dr. Aakriti Bhola
Associate Dentist
Dr Aakriti Bhola has been practising as a dentist for nearly thirteen years. Since graduating from the University of Adelaide, she has worked in private practices across Hobart, Melbourne and Sydney.
Being a Hobart local, she returned here after completing her degree to work for a few years. Marriage took her to Sydney for a little while, and then a baby prompted the move back home, where she joined the Dental on Gregory family!
Having worked for over a decade, she is proficient in most areas of general dentistry. She has a special interest in periodontics (gum care), Invisalign and cosmetic procedures - helping someone achieve a smile they can be proud of is what really drives her.
Being up to date with the latest dental technology is very important to her and she regularly attends professional development courses. Dr. Bhola understands that visiting the dentist can be a nerve racking experience, and her goal is to ensure that all her patients receive high quality dental treatment in a relaxed atmosphere.
Dr. Bhola has volunteered her services in Fiji- as part of a medical and dental team. She spent three weeks travelling around remote areas in Fiji, providing dental care to those needing it most.
In her leisure time, when she isn't kept busy trying to keep up with her very active toddler, Dr. Bhola enjoys trying her hand at recipes of various cuisines.
SPECIAL INTERESTS
Cosmetic dental treatment
Invisalign
Periodontal treatment (Gum management)
LANGUAGES SPOKEN
English
Hindi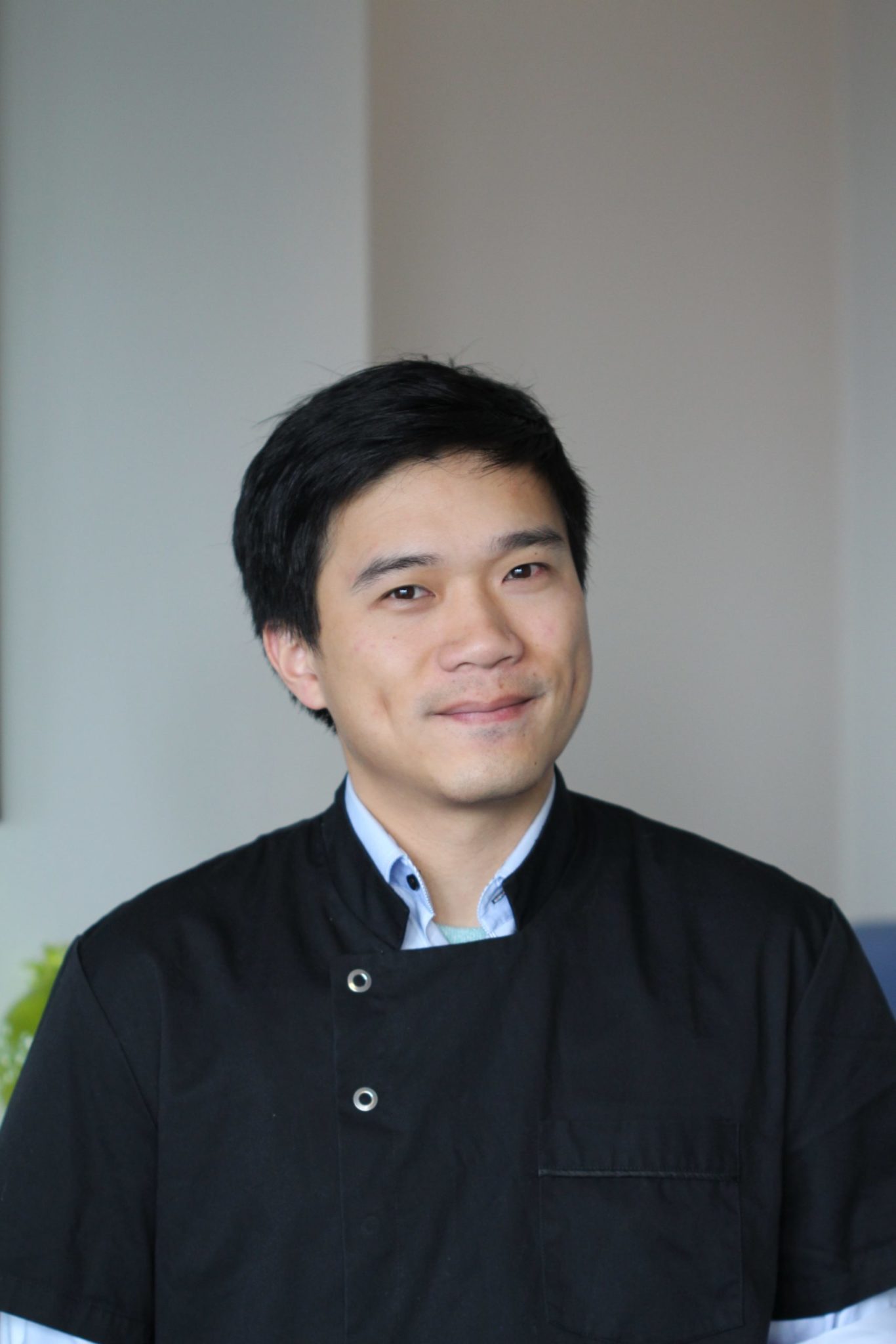 Dr. Yuen Zhu
Associate Dentist  (朱于恩醫生)

(牙醫)
Dr Yuen Zhu has been a practising dentist for almost 8 years, the last 7 of which has been spent in Hobart.
Born in Shanghai, he moved to Melbourne with his family when he was only 6 years old. He spent his childhood and all his schooling years in Melbourne, ultimately graduating from the University of Melbourne in 2012. Dr Zhu has always been passionate about helping people solve problems and has a natural drive to "fix" things, which is why he decided to pursue a career in Dentistry, a career he thought would be a good hands-on mix of both.
Dr Yuen Zhu moved to Hobart in 2014, a place he now calls home.
Yuen's approach towards dentistry is patient-focused, and about getting to the root of the problem – not just patching things up. This includes a strong emphasis on patient education, and focusing on the way our oral health is connected to our general and mental health and well-being.
In his spare time, Yuen likes to bake and play board games with close friends, and spends most weekends at the Badminton centre in South Hobart having a hit. When the Tassie weather permits, and when the water is not too cold, he has also recently been introduced to the wonders of scuba diving and fishing, and endeavours to get out to the water as often as he can
SPECIAL INTERESTS
Wisdom teeth removal/Oral Surgery
Orofacial pain management
Invisalign
LANGUAGES SPOKEN
English
Chinese (Mandarin 普通話 & Shanghainese 上海話) 
Angela (Ange) Barnett
Practice Manager & Patient Care Co-Ordinator
Angela is the face of Dental on Gregory and has long been a great source of comfort and reassurance for our patients.
Our patients know Ange for her compassion and caring nature and know that they will always be welcomed with a smile and a chat.
Ange's commitment to Dental on Gregory is unsurpassed, having managed the practice for over 15 years. She brings a wealth of experience in patient care, having worked in the medical industry prior to joining us.
In her spare time, Ange loves walking on her local beaches, pottering in her garden and holidaying with her son.